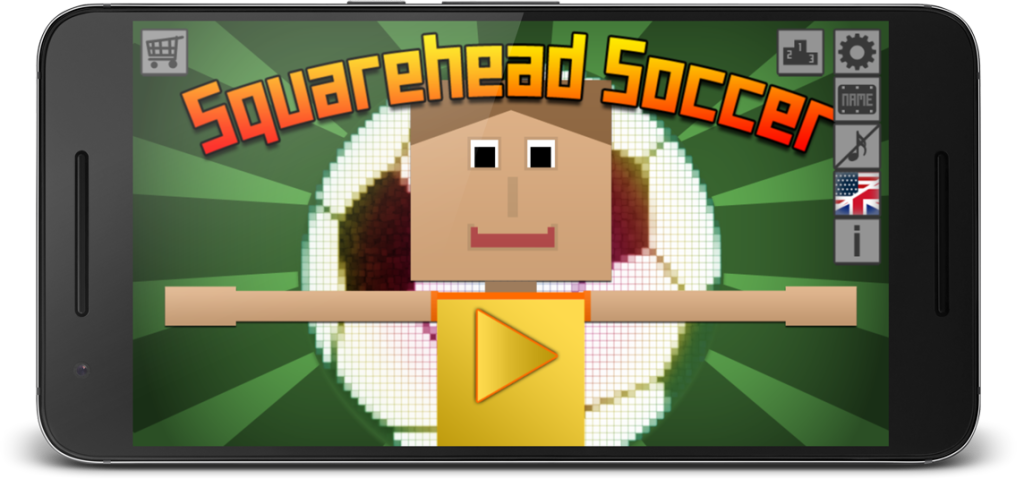 Enjoy the most innovative free kick soccer game and become the world's greatest player.
Compete with thousands of people around the globe and fight your way up to the top!
Features:
Realistic 2D physics game
65 challenging, fun and crazy levels
27 different jerseys
7 different balls (currently iOS only)
Online world high score table
Perfect one hand control gameplay
Fireballsssssss
Squarehead Soccer is an addictive arcade puzzle free-kick soccer game app for everyone.
The goal is simple: Kick the ball and shoot goals! The more, the better!
Beat all levels and try to shoot consecutive goals to achieve a great high score.
Consecutive goals give you multipliers that will increase your score much faster!
Show the world how great you are and compete with players all over the world to become the world's greatest Squarehead Soccer player!
"If it moves, kick it. If it doesn't move, kick it until it does."
With every single goal, more fans will join and watch your game as you might become the ultimate top scorer!
And don't forget: use the fireball if you are having a hard time beating a level.
Have fun, enjoy and kick it like crazy!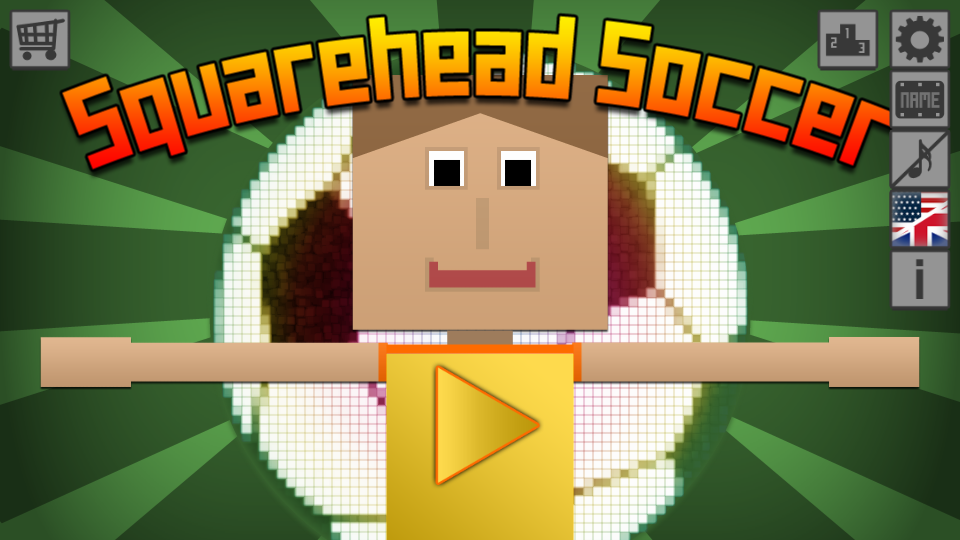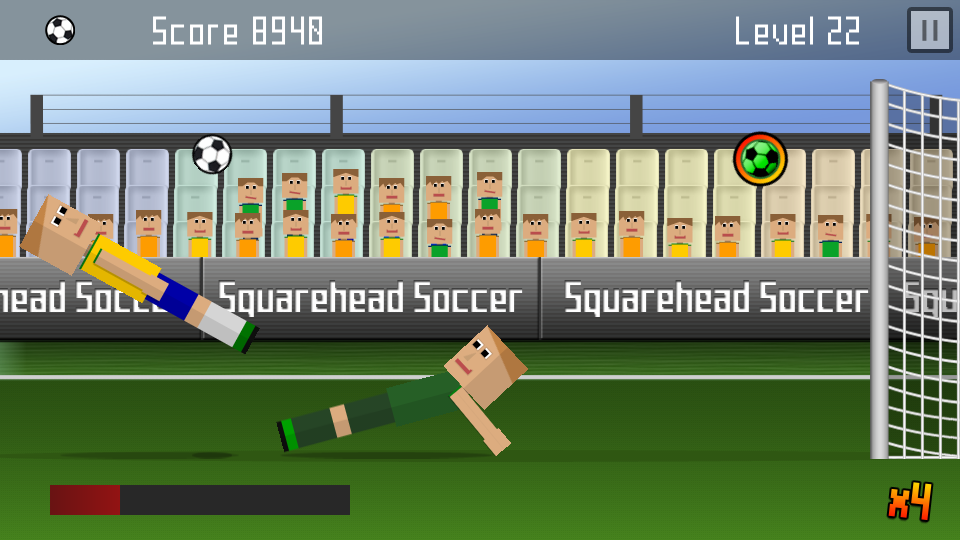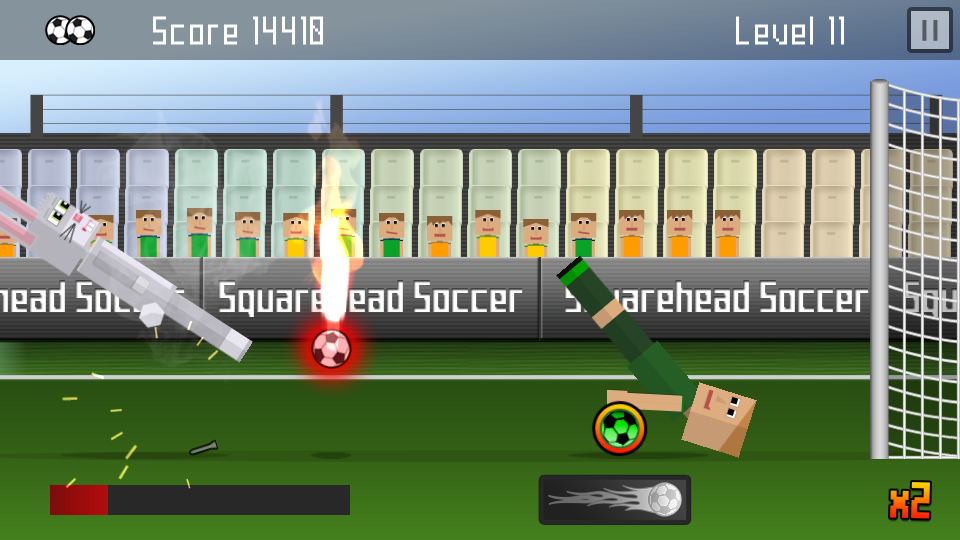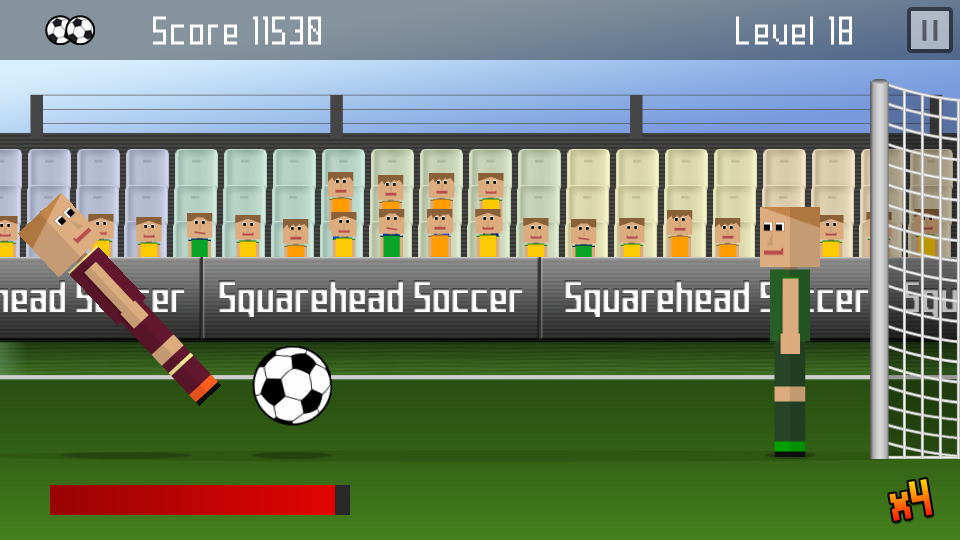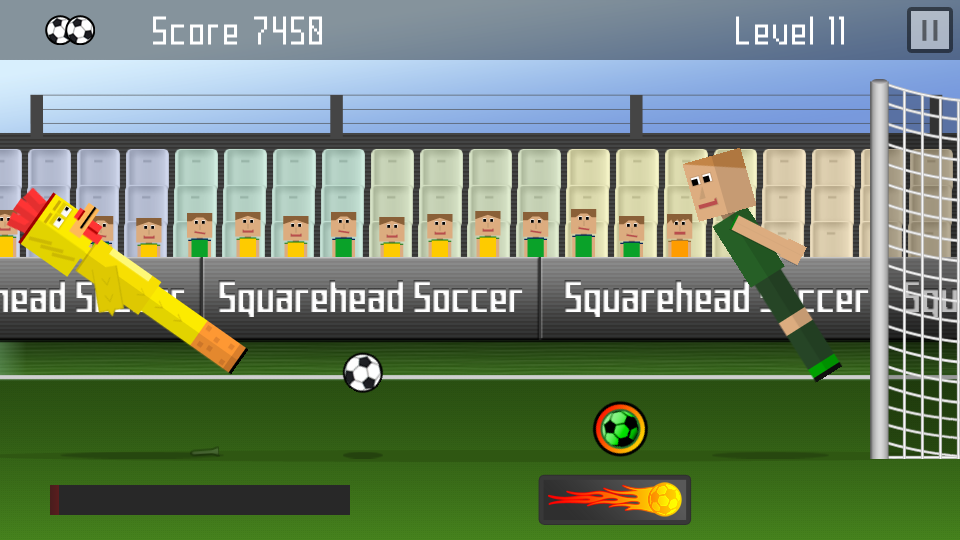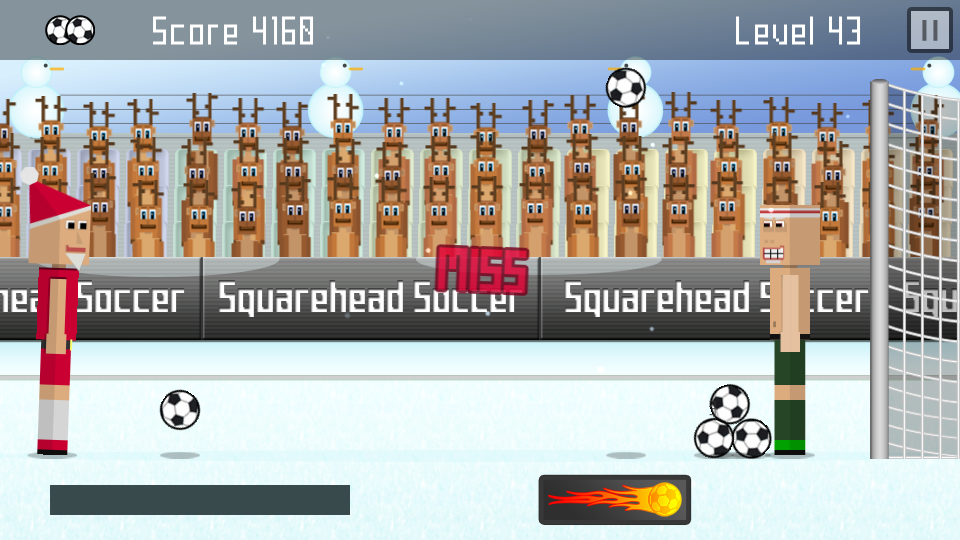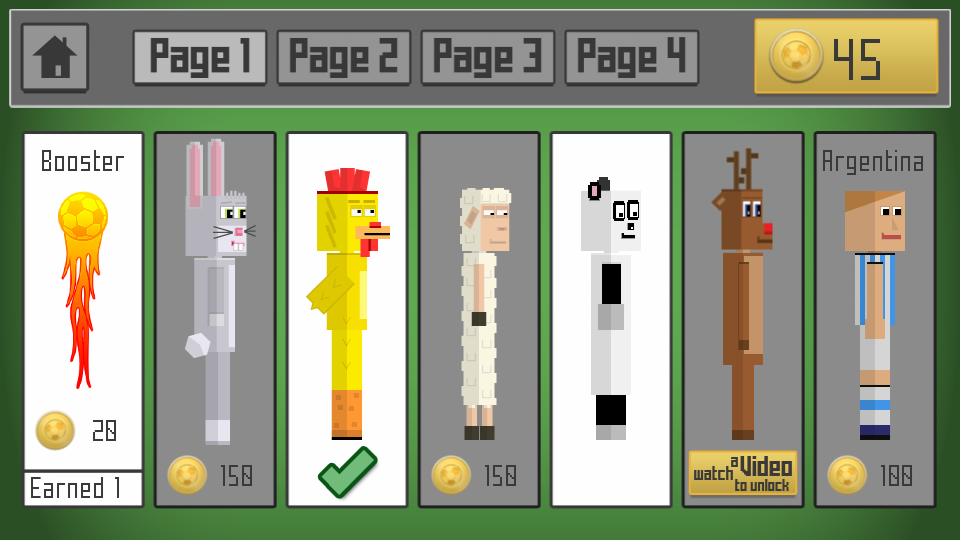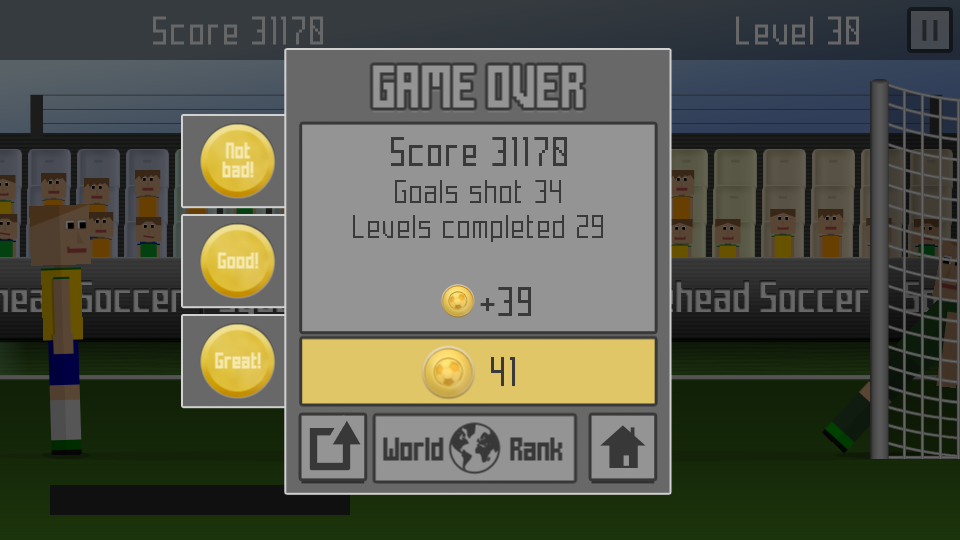 The "iPhoneX" update v1.3 for iOS (January 2018) brings you:
*) Optimised for iPhone X (and no more black bars :D)
The "New Year's Maintenance" update v2.4.1 for Android (2nd January 2018) brings you:
*) Very minor bugfixes
The "Balls" update v1.1 for iOS (14th September 2017) brings you:
*) 6 crazy new soccer balls
*) no more ads!
The "New Jerseys" update v2.4 (v1.0 on iOS) (Android: 31st May 2016, iOS: 9th July 2016) brings you:
*) new Jersey: Portugal
*) new Jersey: Sweden
*) updated Jersey: Austria
*) special title screen for language "Mundart Wienerisch"
*) rearranged shop items
The "Sound Update" v2.3 (17th May 2016) brings you:
*) Completely new sounds
*) New jersey: Italy
*) Loading optimizations
*) Minor bugfixes
The "Easter Update" (v2.2, 27th March 2016) brings you:
*) Play with the Rabbit, the Chicken, the Sheep or the Panda :-)
*) Graphical improvements (shoot faces, shadows)
*) Minor bugfixes
The "Language Update" (v2.1, 26th January 2016) brings you:
*) Added support for German and Viennese dialect
*) Minor tweaks
The "X-Mas 2k15 Update" (v2.0, 24th December 2015) brings you:
*) Play as the Reindeer and have Santa cheer for you!
*) Online world high score table - will you be the world's best player?
*) 65 new and improved levels
*) 20 jerserys / characters to choose from
*) Lot's of tweaks, gags and easter eggs
The "X-Mas 2k14 Update" (v1.1, 15th December 2014) brings you:
*) Santa Claus
*) Snow
*) Lots and lots of reindeers
*) Minor bugfixes